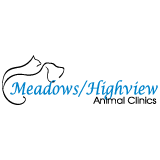 Veterinary Assistant
Education: HBSc Biology with concentration in Animal Sciences Lakehead University
Pets: Marti a 5 year old Cockapoo
Hannah started with us in August 2020.  Previous to joining us Hannah worked at 2 other clinics in Cambridge, Ontario before coming to Thunder Bay.
Hannah's goal is to become a large animal veterinarian.  She enjoys learning and helping where ever she can to make her become a better Doctor in the future.
Currently Hannah is working on a honour's thesis regarding the use of non-invasive photo identification techniques in order to identify individual gray tree frogs within NWO populations.  Check out their website:  https://adamalgar.github.io
Ellie has joined Hannah's family in May 2021 from Caring Hearts Cat Rescue.
Hannah enjoys horseback riding, hiking, camping and photography.