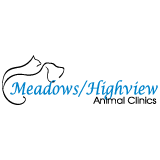 Receptionist (Highview)
Heather has been working as a receptionist at Highview Animal Clinic since July 2015. She has previous reception experience having worked in a hotel as well as a beauty salon.
Heather has a great love of animals and working with the public. She had always taken interest in veterinary medicine when she takes her Dachshund Rory to the vet!
Her interests include anything that involves Rory, spending time with her friends and family, knitting and the occasional craft! In her spare time, Heather enjoys playing Pokemon Go and watching two and a half men reruns.
Not only does Heather enjoy working with animals, but she also loves working with the public! At home, she has a miniature Dachshund named, Rory, who is 10 months old.In her spare time, she likes to knit and do crafts. She also likes to spend time with friends and family. Heather also shows special interest in Dental Hygiene.